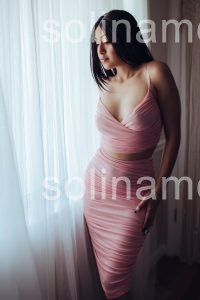 My services include nude or lingerie modeling, eloquent and intellectual conversations with no boundaries of depth, extremely skilled and sensual massage, and the girlfriend experience (click here to learn more).
If you like what you see, send me a message or head over to book me now!
---
Regular Rates
1 hour – $600
1.5 hours – $850
2 hours – $1,100
3 hours – $1,600
4 hours – $2,000
Over night (7pm to 7am) – $4,000
Full day – $7,000
*Incall rates may vary due to location and hotel fees
**Male & Female Couple rates 1.5 times the standard fee.
---
Travel: Over 45 minutes travel is an addition $150, with the fee of $150 for every extra 45 minutes of travel. The compensation stated is for my donated time and companionship only. Anything beyond that is a consensual agreement between two mature and mutually agreeable adults, and does not concern payment of any specific activities. Although, tips are always deeply appreciated.
I drive myself, I don't use a driver
I'm 100% independent
Incalls & Outcalls
Cancelation Policy: All appointments cancelled within 24 hours result in a 50% inconvenience fee. Any appointment cancelled within 48 hours require a 50% deposit to reschedule. Any first-time clients whom cancel without paying an inconvenience fee will be blacklisted.